!ATTLIST link sizes CDATA #IMPLIED> ]>
SQUAREWHEELS

.org.uk


Underground Trains
This page and/or the content linked from it was last modified on 7 April 2022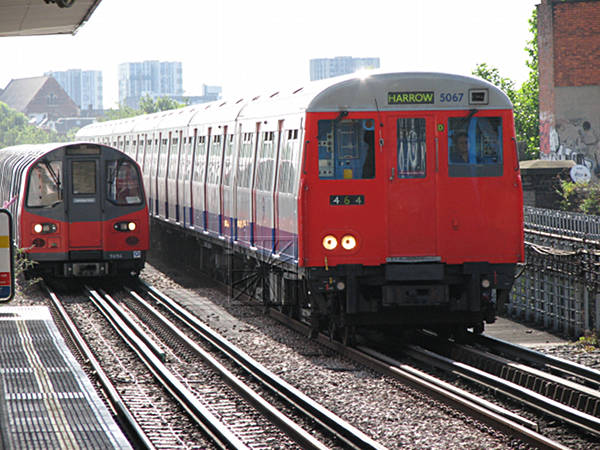 Tube Stock:
1938 tube stock on the Isle of Wight – A study of these veteran units now at work on the Isle of Wight. (Selected additions up to 14 September 2021)

1959 tube stock – Old Northern Line trains: noisy, charactered and ancient, a handful of these trains made it into 2000: the last was withdrawn on Thursday 27 January 2000. (Selected additions and updates to 16 October 2021)

1960 tube stock – The remaining example is preserved and privately-owned, and has come out to play from time to time. (Updated 16 July 2008)

1962 tube stock – Old Central Line stock (some units worked on the Northern Line afterwards until 1999). A handful of units now on special duties around the system, plus one in preservation. (Revised 16 July 2008, selected additions up to 15 September 2013)

1967 tube stock – Old Victoria Line trains which drove themselves. Now all withdrawn for scrap, and replaced by the 2009 tube stock. (Addition 31 July 2006)

1972 MkI tube stock – Former Northern Line trains. Many of them went for scrap; some cars and units had been refurbished and re-used either on the Victoria Line (and since scrapped) or on the Bakerloo Line (still in service). (Selected additions to 7 April 2022)

1972 MkII tube stock – Bakerloo Line trains, outwardly similar to the MkI trains and the 1967 tube stock. (Selected additions to 15 June 2019)

1973 tube stock – The refurbished Piccadilly Line fleet. (Revised and photos added 17 August 2008)

1983 tube stock – Some of these lasted just 9½ years in service on the Jubilee Line, and they're all junk now. (Updated 3 July 2015)

1992 tube stock – The self-driving Central Line trains, plus the near-identical Waterloo & City Line stock. (Updated 28 August 2017, selected additions up to 24 November 2019)

1995 tube stock – The Northern Line fleet, which now drives itself throughout the line.

1996 tube stock – The Jubilee Line fleet, which drives itself throughout the line. (Updated 17 July 2011, selected addtions to 31 December 2019)

2009 tube stock – The Victoria Line's new fleet of trains which drive themselves. (awaiting page)
Subsurface Stock:
Other Stock:
Engineering & Heritage stock – features battery and Schöma diesel locos, Sarah Siddons, ancient sleet loco, and the Track Recording Train. (Minor addition 19 May 2018)
In preparing this work, I gratefully acknowledge the assistance of Brian Hardy's London Underground Rolling Stock (various edition), the regular stock-move updates in Underground News, various other "standard texts" on the Underground (both paper and electronic), contributions on uk.transport.london or to my email-box, and the many members of LU staff both past and present who have been happy to help me face-to-face and via e-mail.