SQUAREWHEELS

.org.uk


Hastings DEMU
Unofficial page
This page was last modified on 2 November 2000.
Please note, this is an unofficial page only. Ultimately the material here will probably become absorbed and incorporated into the new official Hastings Diesels website.
official Hastings Diesels Limited website:
You are cordially invited to visit the official site, which includes frequently-updated news and information of forthcoming events.
Images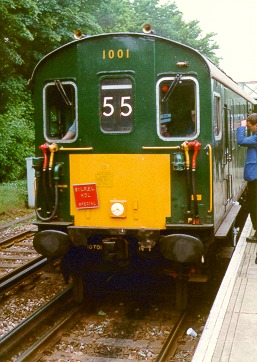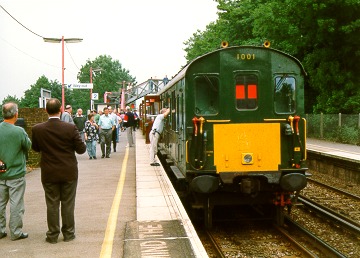 This is the photo-stop at Godstone, on the "Downs, Marsh and Weald DEMU" afternoon/evening railtour of Friday June 5 1998, at 19:10; the vehicle seen in the left-hand picture is Motor Coach number 60000, "Hastings". It was the first Southern DEMU vehicle to be built; an inscription inside reads "Primus Inter Pares" (First among equals). For reasons that are not entirely clear, prior to returning to Main Line Running this vehicle was fitted with unpainted cab-window surrounds; it has run like this ever since. Note the air-operated chime whistle fitted above the driver's window, a feature of all units when new but soon phased out in favour of the two-tone warning horn.
Bringing up the rear of the train (right) is Motor Coach 60018, "Tunbridge Wells"; note that it actually carries the number 60118 now in order that the central operations computer, TOPS, does not confuse it with Class 60 locomotive number 18 (which did not exist when the vehicle was withdrawn in the 1980s).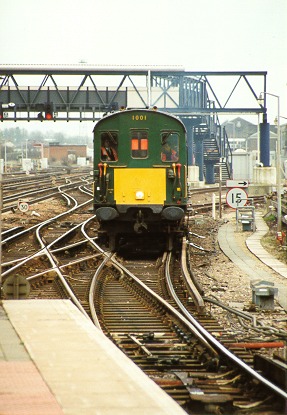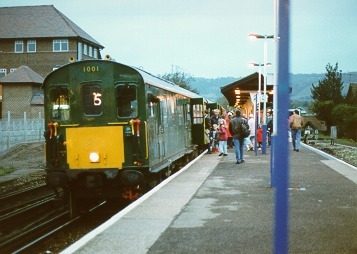 More photos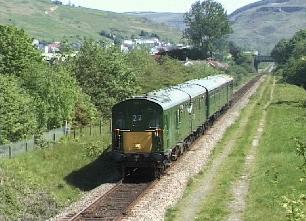 In December 1997 the unit was hired by Regional Railways North East for use on the Whitby line in connection with the departure of the ship Endeavour; Hoppy, a regular contributor to the newsgroup [uk.railway] travelled there and took some high-quality video footage. A selection of still photos, from that outing and other occasions, was made available specially for this page.
The photos have been put on two pages:
Each page is about 500K in size, but the pictures are excellent: you won't be disappointed!
Please note, this page is not part of any official website. All responsibility for the content lies with the author, who is an occasional volunteer worker at St. Leonards depot as well as an HDL customer on its railtours.