!ATTLIST link sizes CDATA #IMPLIED> ]>
SQUAREWHEELS

.org.uk


British Grand Prix, Silverstone 1998: F1 free practice day (Friday 10 July)
From the exit of Club Corner
This page was last modified on 11 October 2007.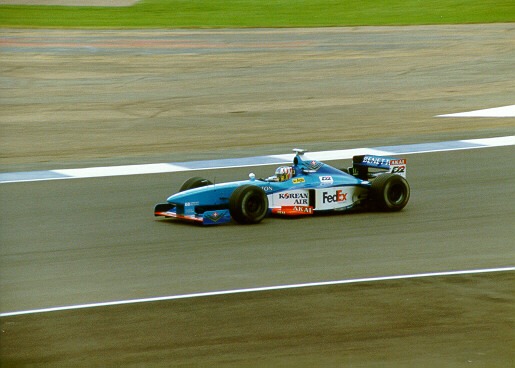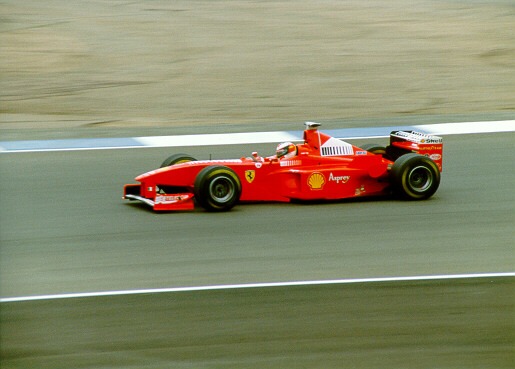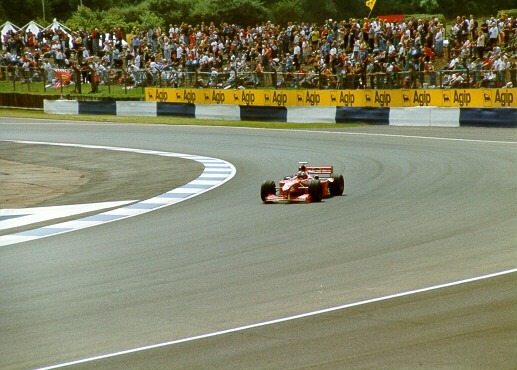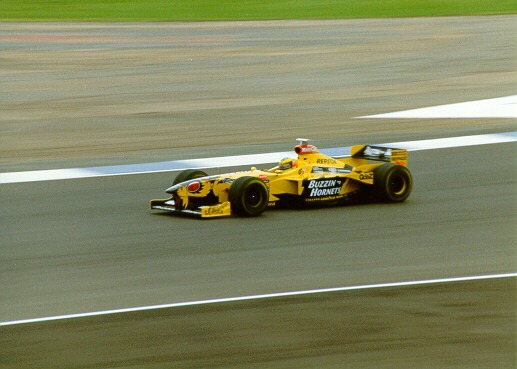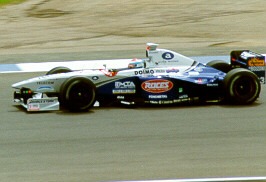 Tuero only competed in F1 for one year, during which he showed more promise than many expected in the underpowered Minardi; for reasons never revealed, he suddenly retired from his F1 seat prior to the start of the 1999 season. F1rejects.com has a full biography and some illustrations.
October 2007: Many thanks to Agustín Vivo for emailing me from Argentina to point out that I'd mistakenly captioned this photo as being of Shinji Nakano (Tuero's Minardi team-mate).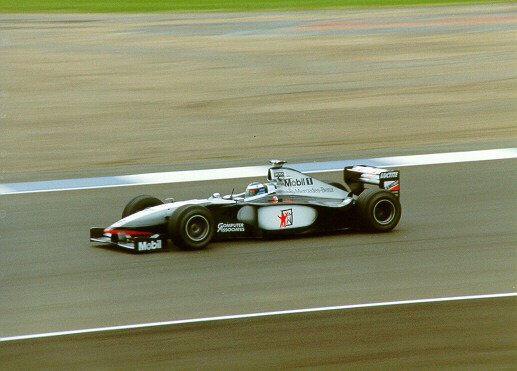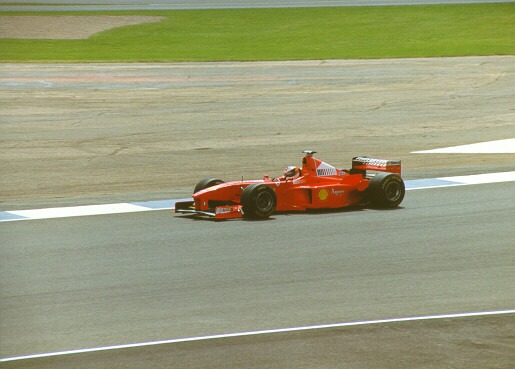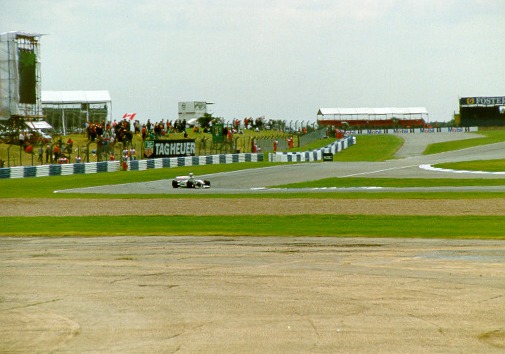 Continue to page 2 for more trackside photos (Damon gets sideways)
All photos on this page are mine: copying them is theft. If you were thinking of making copies other than for private use, please email me at the address below.